Welcome to Country I Link!
We are you one stop for everything computer! Our in-store Computer Repair Services include laptop repairs, virus removal, data recovery, screen replacements, computer diagnostics, and upgrades. If you should have any questions or comments about the website, please feel free to contact us.
---
Country I Link is your Best Choice for Local Computer Service

Computer Repairs

Computer not turning on ? Can't connect to the internet? Getting Blue Screen errors? Let us help you out and get you back up and running.


Upgrades

We can help improve your computer with Memory, video card or memory upgrades




Custom Built Computers

Let us Build your computer to your needs. Be it a graphic workstation, gaming computer or general office machine. Come in and talk to us about your needs.


---
---
If you have a business and are interested in finding out more information on getting your presence on the Internet, Country I Link can help. Country I Link offers a full-line of web hosting services. We also offer domain registration and web design services to help get your website up and running quickly. Our web hosting rates are very affordable and we can even help you build the perfect web site for far less than many other website design companies.
Already have a website? We'd be happy to help you transfer your web hosting over to one of our dedicated servers. For more information on our web hosting and web design services, please visit our web hosting page.


---
---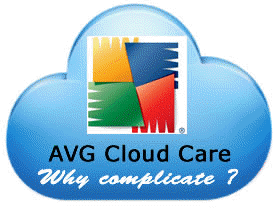 Get Protected Today with AVG CloudCare!!
Protect your computers without worrying about renewing your licenses every year.​ Never worry about needing to upgrade your AntiVirus with automatic upgrades. Be reassured knowing that we are here to help you with the ability to remote into your computer and resolve Virus issues over the phone.


---
---
---
Richfield, PA 17086
(717)694-3290

Special Thanks to Pam, Albert, and John for helping me realize the dream and making this all possible.